My mix CD obsession has struck again.
It's been nearly three years since I put together Volume 2 of my Sampler series, so I figured it was about time again. For those of you just joining us: a long time ago, a new friend asked me about my favorite music. As this question is always difficult to answer, I just said, "Look, I'll make you a mix CD." Although the end product never found its way to her, it turned out pretty cool. Although it (and its two successors) probably aren't very interesting to anyone besides myself, I always make a massive production out of them -- spending years picking the tracks, hours putting together the order and way too much time making a cover for the case: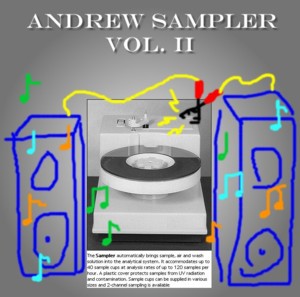 This time is no exception. So here's the case and track list for Andrew Sampler, Vol. 3.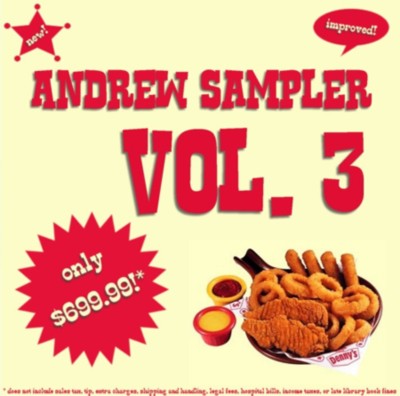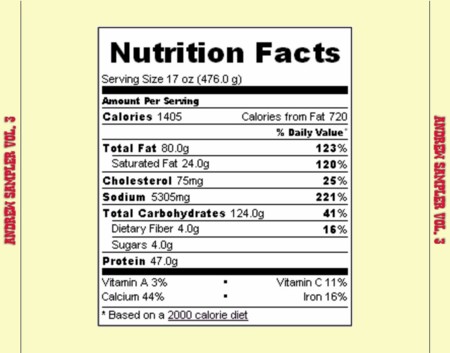 (actual nutritional content for Denny's Sampler)